Take your power back
Tarot & Coaching combined are offering us a unique way to grow, to play with different perspectives and to help us redefine what we really want and how we can best achieve it.
Deep inside of you, you know!
Let the tarot help you to tap into your inner wisdom and gain clarity, empowerment, peace and happiness.
From anywhere in the world, you can access to my one-to-one 30 – 120 minutes tarot & coaching sessions, for rapid and impactful awareness and results.
"Life is not a matter of holding good cards, but of playing a poor hand well"
– R.L. Stevenson
Ready to take the next steps?
Before you embark on your tarot coaching journey with me, you may want to meet me in person via zoom, where we can explore how I can help you to get the best value out of my sessions and programmes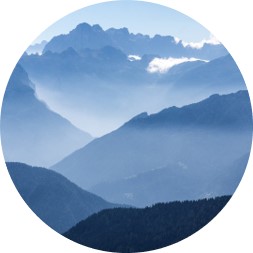 You want perspective, options and relief.
CLASSIC TAROT
SESSION
This session is for you, if…
You have a specific question, a situation you need to assess, important choices to make.

You are not sure about what to focus on, how to orient your next action steps.

You feel stuck and want to understand what is blocking your way.
Learn more
During our tarot session, we will explore future trends, possible options, action steps and the best attitude to have.
RESONANCE FROM THE CARDS
This is an interactive session where I will provide you my interpretation of the cards and you will appreciate how this resonates with you.
CLARITY THAT EMERGES
We will discuss what comes for you to the surface and what you can act upon
YOUR INVESTMENT 
89 EUR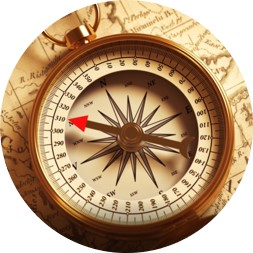 You want awareness, a safe space to process and work on actionable insights to achieve your full potential.
Awareness, options, space to process and personal growth
Tarot COACHING +
SESSION
This session is for you, if you desire to work more indepth on:
What specific focus is needed here, what are you not aware of?

How can you work on your blockages?

What other options than the one you have in mind can we highlight?

What are the best actions steps to take?

How can you boost your motivation to achieve your goals?
Learn more
In addition to the tarot session, I will challenge you in a deeper way, through powerful coaching questions, visualisation and mediation exercices.
This session relies more on interaction and giving you the space to process your thoughts and findings
RESONANCE AND DIALOGUE
In addition to our interaction around the tarot interpretations, I will challenge you in a deeper way through powerful coaching questions and exercises, including NLP, visualisation, meditation and positive psychology techniques.
SET GOALS, BE CHALLENGED
We will explore what you really want, set clearly your goals and reveal unconscious blockages.
REMOVE BLOCKAGES
We will work on your options, review those that you had already in mind and shift your perspective to reveal new ones, sometimes unexpected.
ACTIONABLE ROADMAP
We will work on how to best achieve your goal, define your action plan and how to best stay accountable on your way to success.
YOUR INVESTMENT 
192 EUR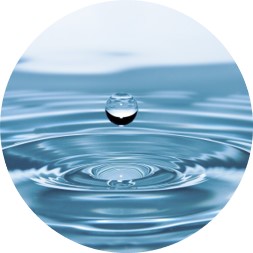 You want understanding, liberation from repeating patterns.
PATTERN RESOLUTION
SESSION
This session is for you, if…
You always seem to arrive at a negative result in certain situations, but you are not sure why.

You want to identify the root cause to free yourself from your limiting beliefs, that come up over and over.

You have the feeling you are repeating a scheme, that is not yours.
Learn more
GETTING TO THE ROOT
Our exploration with the tarot will address the following question: "What past experiences or generational pattern, do I need to be aware of, so that I do not fall in the trap of repeating a story that does actually not serve me anymore?"
NAME IT AND YOU CAN ADDRESS IT!
With the guidance of the tarot, I will help you to become aware of those negative patterns and why they repeat themselves. This knowledge will help you to detect them in the future and to avoid their negative influence.
WORK ON STRATEGIES
We will work on strategies to avoid the traps in the future.
YOUR INVESTMENT 
192 EUR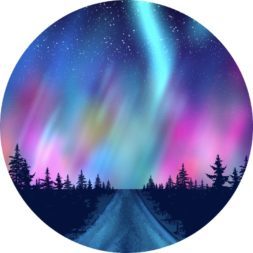 You want to energize yourself and your environment towards a specific goal.
AFFIRMATION & VISUALISATION SESSION
This session is for you, if…
You have a specific goal in mind and want to work on your attitude, energy, perceptions and set you up in the best possible conditions to achieve your dreams.

You are aware that high achievers and high-level athletes visualize their goal to optimize their performance and boost their motivation.

You want to experience the powerful energises of the tarot archetypes to accelerate your way to success.
Learn more
This is a powerful yet playful session to manifest your goals, using visualisation and affirmation techniques around the 22 major arcana.
YOUR DREAM – VIVIDLY
We will combine thought-provoking coaching techniques and the wisdom of the 22 tarot archetypes to get to the core of what you really want to manifest.
You will be surprised how we are sometimes not so clear about what we really want. It is important to get this clarification to set our goals and to be able to visualize our ideal outcome.
To charge you up and energize you, we will tailor for you the most effective:
–           Visualisation
–           Affirmation
around the 22 major arcana.
PERCEPTION SHIFT
According to ancient wisdom, every 22 major arcana encapsulates a specific energy and looking frequently at certain tarot cards can instil this energy in your life.
 We will identify the right cards/energy for your situation, along with the right affirmation/sentence to concentrate on for 21 days.
And scientific studies show that to change a habit, it needs at least 21 days.
ANCHORING YOUR SUCCESS
So, you will be able to practice those exercises at home for a period of 21 days to build- up this winning energy for you, to execute your action plan with ease, excitement and motivation, to achieve your dream goal…. And be able to reutilize this positive energy whenever you need it
YOUR INVESTMENT 
69 EUR
Are you ready to bring more intuition, awareness and sparkles into your life?
Join the community, subscribe to my monthly newsletter and discover free tutorials, exercises and much more.
Are you curious about how tarot  can help you in your daily life?
Let's play with tarot and try it by yourself!
Get your free BONUS TUTORIAL
It includes:
– A comprehensive video course about how to start coaching yourself with tarot cards
– A summary and pictures of the 22 major arcana to print and cut out, to play with (before you decide to buy your first deck 😊)